Our Exclusive Dental Studio has a team of almost 60 people in two offices. In the 14 years of our existence, we have provided treatment to more than 25,000 patients from Germany, the UK, Belgium and France. More than 3,000 patients have had implant procedures so far, and more than 99% of them believe they made the right decision!
We do everything to make our patients feel at home. Our Exclusive Dental Studio does not have that typical dental office smell.
We provide the highest quality treatments for everyone, in a unique interior design, at fair prices.
We specialize in makeovers. Our patients choose their future smile from thousands of smiles available in our library. The veneers look beautiful and natural because they are reproduced exactly like natural teeth.
Let's meet the founders of Exclusive Dental Studio.
AGNIESZKA KULIK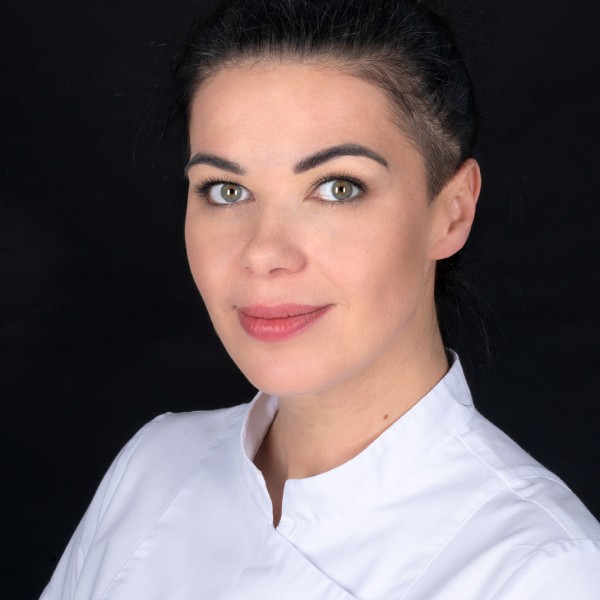 Agnieszka Kulik graduated from the Medical University in Poznan in 2006. Just one year later, she opened her own dental practice - Exclusive Dental Studio. She is an internationally recognized dentist, both in Poland and abroad, as evidenced by numerous awards. In 2018, she was awarded a Silver Member Award by the world's largest dental community - "Style Italiano". The community has 170,000 members; however, only 10 of them received the title of "Silver Member" in 2018.
Specializing in aesthetic dentistry, dentures and orthodontics, she favors a holistic approach to oral care. She is a member of the Eurasian Association of Orthodontists (EAO) and an active member of the American Equilibration Society (AES). She was among the first doctors in Poland to begin treating patients using the INVISALIGN® method.
She developed the SECRET ORTHO method of straightening teeth with aligners. These are removable, transparent aligners customized according to your teeth and straighten them gradually and efficiently.
For the past 6 years she has also been practicing aesthetic medicine. She is a certified doctor of aesthetic medicine and a member of the Polish Association of Aesthetic and Anti-Aging Medicine.
In her spare time, she loves to travel. She also plays the piano and is learning to play the ukulele and the saxophone. She also likes to draws using charcoal or pastel. She loves baking for her family and friends. She is also interested in architecture and interiors.
KAMIL SZEWCZYK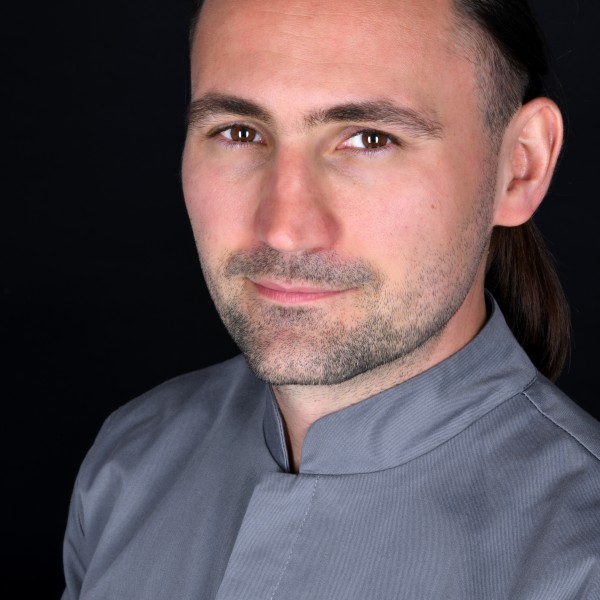 Kamil Szewczyk graduated from the Medical University in Poznan in 2006. He opened his own dental office less than a year later. He easily connects with patients, which greatly helps them to relax. A specialist in dental surgery, dentures and implantology, he also performs PRP (platelet-rich plasma) procedures. Dr. Szewczyk developed an automatic method of placing dental implants that reduces healing time. He is a member of:
International Team for Implantology
ICOI, International Congress of Oral Implantology
DGOI, Deutsche Gesellschaft fur Orale Implantologie.
He has pioneered the use of the X-GUIDE method in implantology in Poland.
This procedure allows the doctor to track the placement of dental implants on the display in real time. This is especially useful when drills are already out of his sight. The doctor can thus be sure that the procedure is going well.
He is known in the medical community for his technical skills. He is very attentive to the needs of his patients.
In his spare time, he loves travelling. He likes to drive sports cars and spends a lot of time meditating. As a devout vegetarian, he enjoys a healthy lifestyle close to nature.
DARIUSZ MASELKO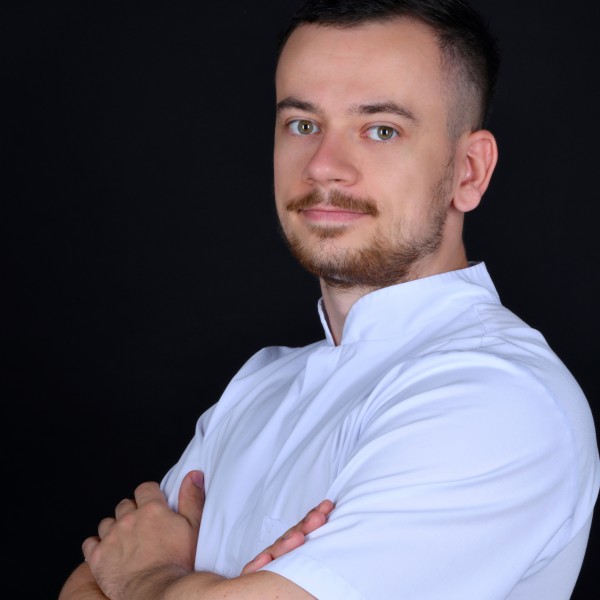 MARCIN MITAL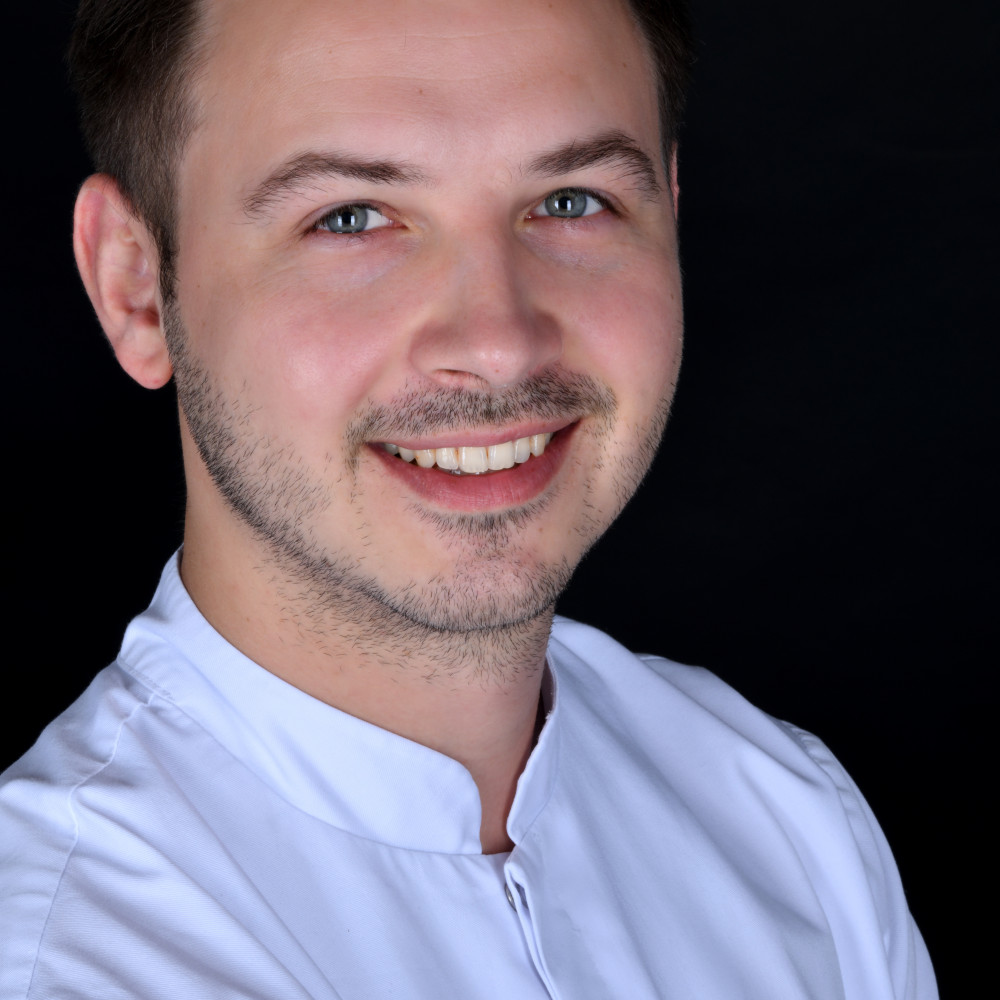 PATRYCJA RUPOCINSKA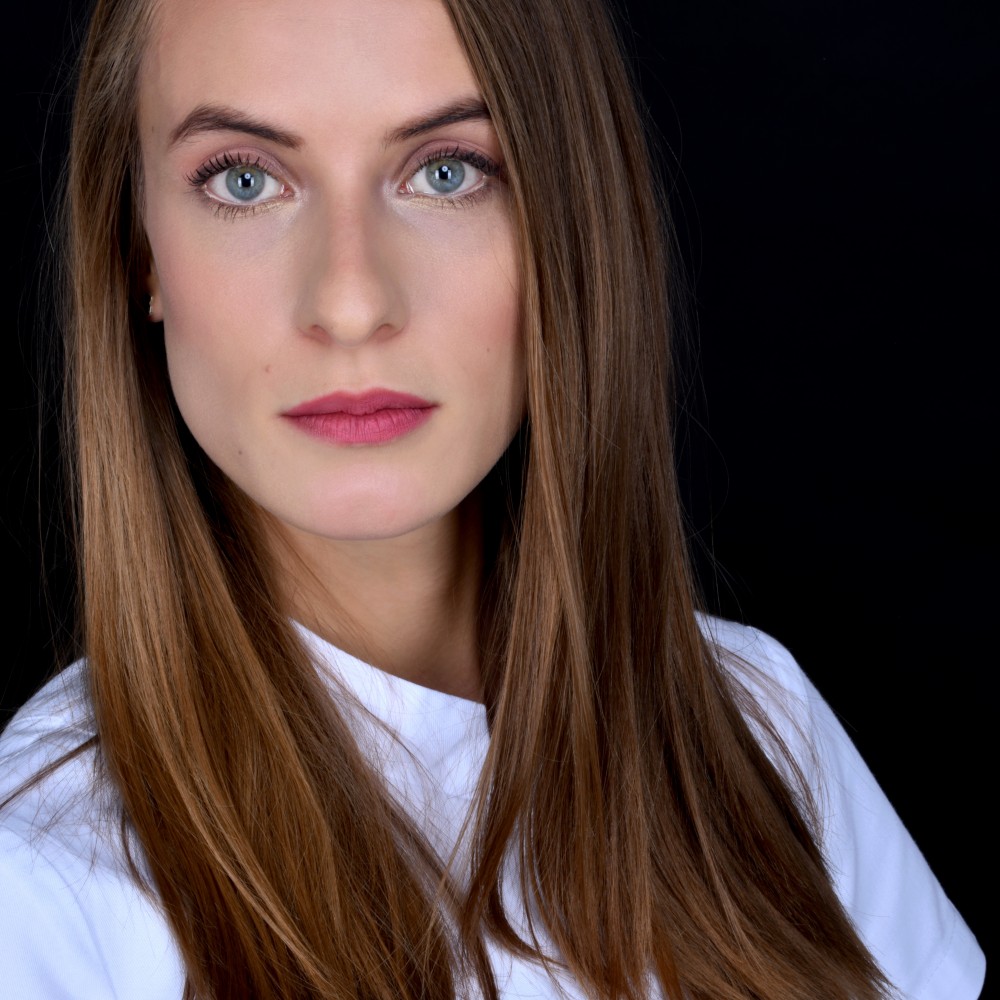 MAGDA MALACZYNSKA-CZARNEK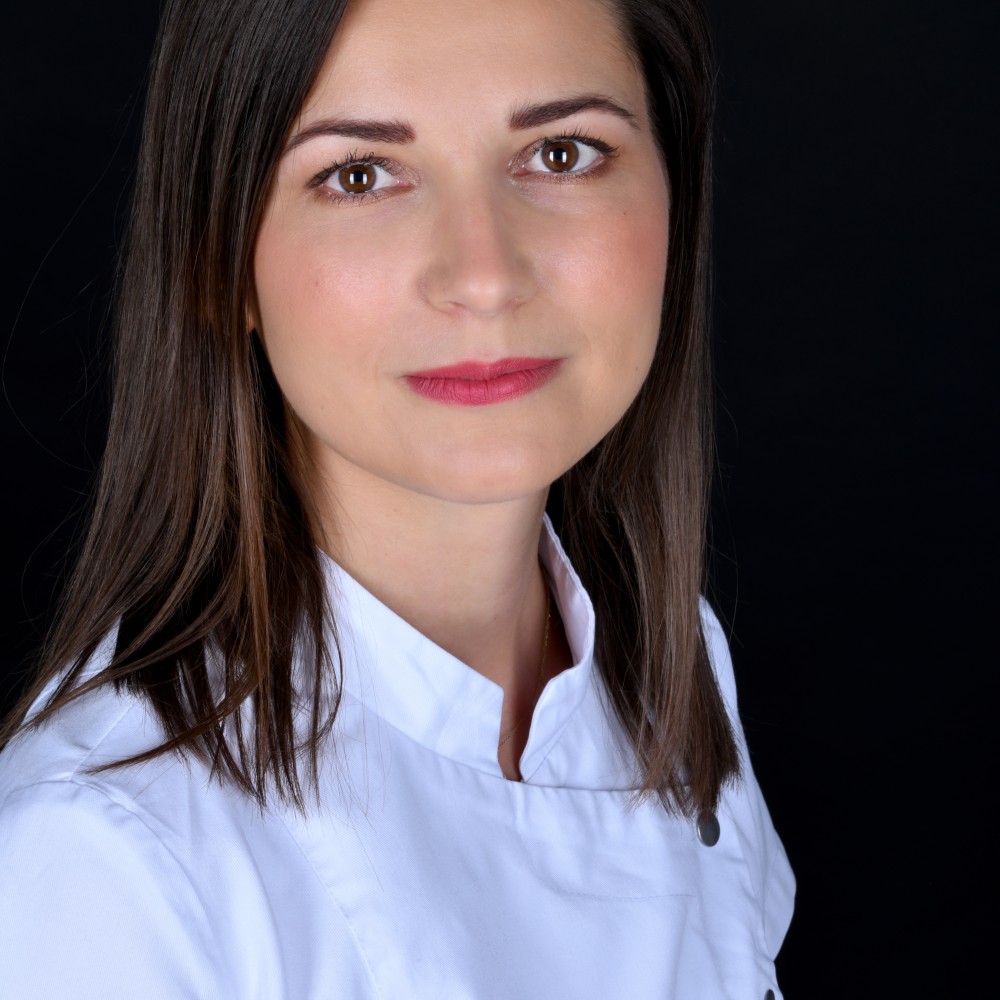 LUIZA KOVATZ-KAMINSKA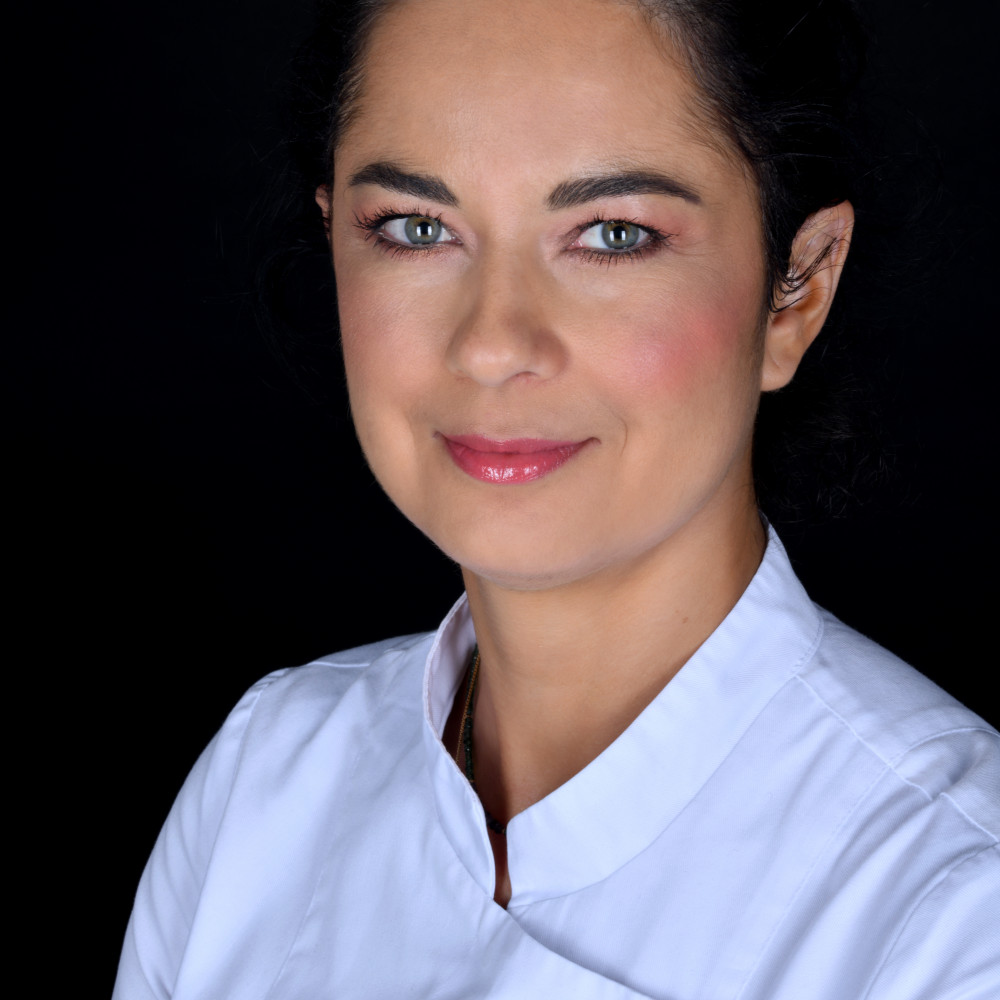 ANNA BARTKOWIAK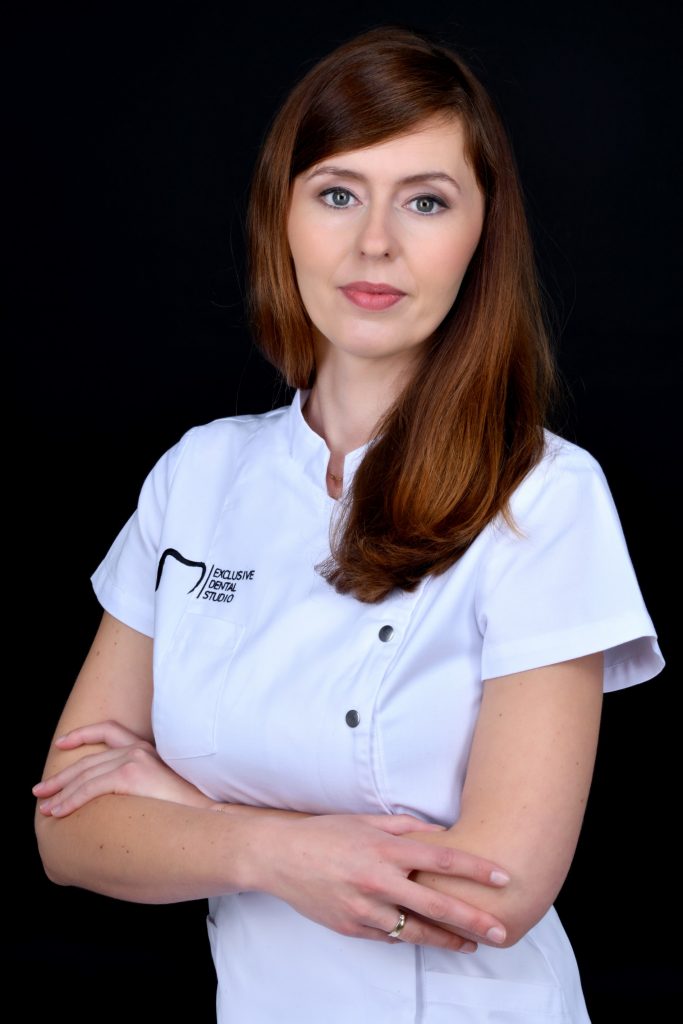 MAGDA SINCZEWSKA