According to popular wisdom, orthodontic treatment is only available to children. The truth is, you are never too old for braces! It's becoming more and more common to see people in their thirties and fifties wearing braces. At Exclusive Dental Studio we offer Secret Ortho invisible aligners.
SECRET ORTHO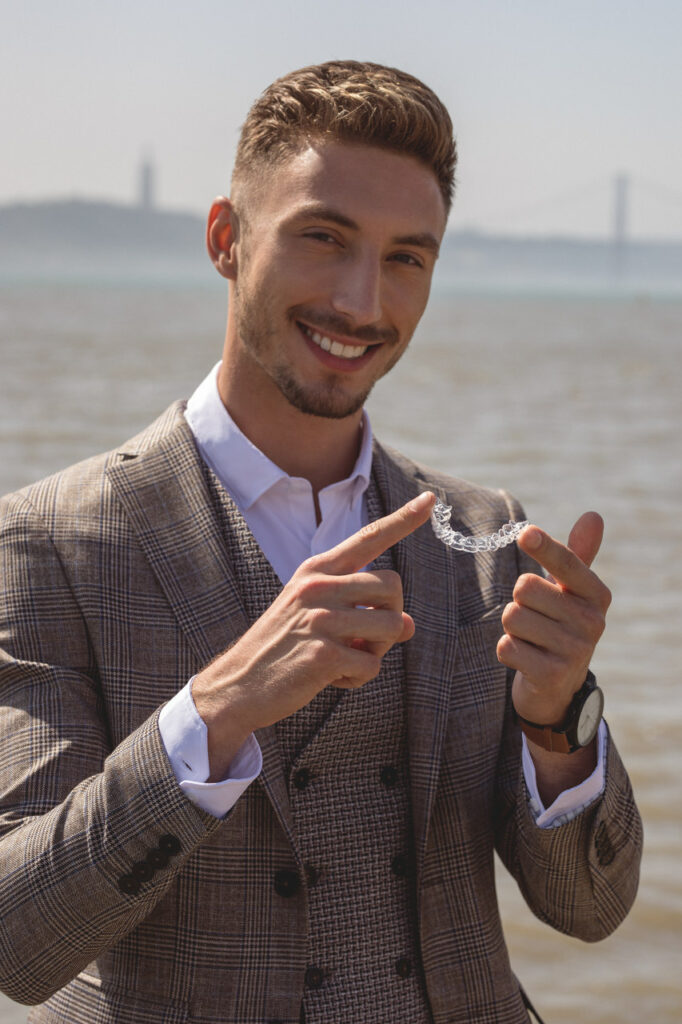 SECRET ORTHO invisible aligners are used to straighten teeth. This is a very practical solution: the aligners can be removed and put in place at any time. During the consultation appointment at Exclusive Dental Studio, you see your future smile well in advance of the treatment. Our SECRET ORTHO aligners are made of biocompatible materials, are allergy free and very comfortable to wear.
You benefit from a personalized treatment plan, tailored to the smallest detail. Each day you come closer to your perfect smile.
SECRET ORTHO is the easiest way to get your teeth into perfect alignment. You can remove it at any time to eat at ease, or when you want to smile without aligners... even if they are transparent. The only condition is that you wear the aligners for at least 22 hours a day.
You receive a set of aligners, which are numbered so that the patient can move on to the next stage of treatment independently. Every week brings you closer to a perfect smile! Follow-up appointments approximately every 3 months are required.
Our patients agree that the SECRET ORTHO liners are easy to clean and use. The SECRET ORTHO treatment method was developed by Dr. Agnieszka Kulik, founder of Exclusive Dental Studio.
INVISALIGN
At Exclusive Dental Studio we correct malocclusions using Invisalign® transparent aligners.
Invisalign® is an orthodontic method using transparent aligners custom-made for each patient.